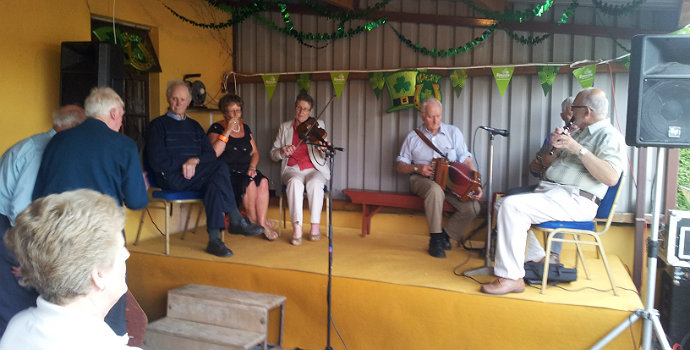 St. Mullins Parish is not all just about history and heritage. It is a vibrant community that is drawn together by its past, its achievements and its positive outlook as we move through the 21st century.
As a place of pilgrimage, tourism has always been important and it is a growing business. In an area with good soil, farming has always been the principal occupation. The provision of a good basic education for all has been the foundation stone for many careers. Sport, particularly hurling, is a medium by which the community expresses itself. The River Barrow plays a central role in the lives of the community and it is an amenity that compliments the beautiful setting that is St. Mullins.
As a vibrant community, there are many clubs and societies in the parish which provide the opportunities for the community to participate in a wide range of activities. The visitor would always be welcome.
---
Parish Churches
There are two large well maintained Catholic churches, built in the 1820's in plastered stone style.
St. Moling's Church, Glynn
(Glynn, an Gleann, a glen or valley).
This is the main church for the parish of St. Mullins. Originally rectangular in shape, it was extended by local stonemasons, the Cahill family of Marley, to form a cruciform shape in the 1870's.
It was modernised in 1971. There is a mural in the main porch depicting St. Moling with a cow, in memory of how he succeeded in the abolition of the dreaded Bóroma Tribute, a tax paid in cows.
Glynn church is in possession of a chalice dated 1684 donated by Thomas Mulcahy and his wife Brigid (nee Dunne). The granite pillars and Baptismal Font were carved by Cahills of Marley.
St. Brendan's Church, Drummond
(Drummond is an Anglicised form of Drummín, a ridge or long hill).
This is a large rectangular church built in 1829 after Catholic Emancipation. An earlier structure stood on the site which was first used as a hedge school and after 1833 as a National (Primary) School.
Many ancestors of the diaspora from St. Mullins parish were baptised and married in these churches.
---
St. Mullins GAA Club
The GAA (Gaelic Athletic Association) is the life and soul of the parish of St. Mullins, with a tradition of hurling in the area since the 1880's. As the largest club in the parish, it has members in almost every household. The club caters for all ages from five years right up to the oldest members of our community. The clubhouse at Bahana is the headquarters for
Mullins GAA Club
Mullins Juvenile Club
Mullins Ladies Club
GAA Club Lotto Fundraiser
The friendship and fun aspect of the club is always obvious. Volunteerism is critical to the success of the club, with older members mentoring younger players and providing encouragement and training. When players retire, many become involved in coaching younger teams passing on skills learned over the years.
St Mullins GAA Club was 100 years old in 2014/15. In those 100 years they have won 25 Senior County Titles, including those of 2015, 2014, and 2010. In 2015 they built an Indoor Astroturf Arena, which is a great facility to have in the club as it means players can train all year round.
Contact: Club Secretary, Kathleen Doyle.
Telephone: 087 6841731
E-mail: secretarynaomhmolingcarlow@gaa.ie
---
St. Mullins Gymkhana
St. Mullins Gymkhana Club was founded in 1961 is now the only surviving gymkhana in Co. Carlow. First competitions were held on Desmond Cantlon's land in Marley, then in Patsy Comerford's in Bahana, and later in Mrs Hayes's of Carrigleade. Mrs. Hayes was Secretary and the driving force for many years.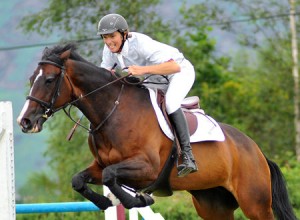 Following her death, the gymkhana was not held in St. Mullins for thre years until it was revived in 2000. It got off to a great start with new jumps, and two arenas of jumps were donated by Borris Gymkhana.
That year, the St. Mullins Gymkhana won the trophy for Best Gymkhana in the South East.
The Gymkhana has been held on the lands of Dan Galavan, Carrigleade, in recent years. It is a marvelous venue with excellent soil for jumping and panoramic views. Entries come from all over Ireland for the competition in July, with over 460 entries in 2015. There are 20 Jumping Classes held in three arenas, and a Pony Competition and Tiny Tots Lead Rein Class, a joy to see.
Contact: Jim Fenlon (Secretary) at 087 2844401 or jfenlonauct@gmail.com
---
St. Mullins Angling Club
St. Mullins Angling Club, formed in 1960, is a local club which promotes safety and best practice for fishing on the river Barrow.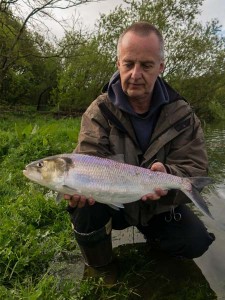 The stretch of the River Barrow which is tidal at St. Mullins provides a wide a variety of fish for both the coarse and game angler. Salmon and trout are plentiful, along with bream, dace, pike, roach, rudd, hybrids, perch and pike. St. Mullins is a known spawning location for the Twaite Shad, who return to the gravelly river bed each May.
St. Mullins Angling Club hosts an unique Twaite Shad catch and release competition on the first weekend of May. Anglers converge on St. Mullins for this national and international competition to fish for specimen shad.
This truly amazing fish has managed to evade all scientific research to find its route and location on leaving the Barrow. Experienced local anglers say that dawn or dusk, together with low water directing the shoals into pockets, is the best time to catch this elusive fish.
This international competition is managed by St. Mullins Angling Club. Afterwards, prize-giving and a night of celebration take place in village pub.
Contact: Michael O'Leary at 087 0992081 or stmullinsangling@outlook.com
---
St. Mullins IFA
The Irish Farmers Association was founded in January 1955, becoming the largest representative organisation for farmers seeking the rights to negotiate on behalf of farmers rather than merely be consulted.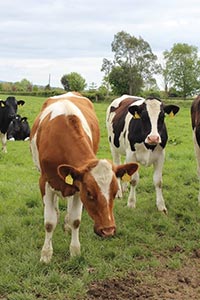 At local, national and EU level, IFA has endeavoured to improve farm incomes and address issues across the entire spectrum of food production, constantly adapting to a rapidly changing economic and political environment.
Innovation and diversification on behalf of members has led to the more recent establishment of Agri-Aware and IFA's range of modern member services including telecoms and energy supply.
The current IFA membership package is worth over €1,000 in savings and opportunities for each paid-up member.
The Glynn-St. Mullins Branch of the Irish Farmers Federation (precursor to IFA), was very active in the 1930s. Minutes of a Special Meeting held in Glynn on September 17, 1939, portray the extreme situation of farming in Ireland in the early days of World War II.
The following are St. Mullins Branch Members who represented Carlow on National Executive Committees:
Thomas Murphy (Rural Development)
Seamus Lennon (Rural Development)
Dan Galavan (Forestry)
Ina Doyle (Farm Family)
Ina Doyle also has the distinction of being the first woman in Ireland unanimously elected an Honorary Life Member for outstanding, loyal and long service to the Association.
Contacts: Jim Gahan (Chairman) at 087 6356808 and Loughlin Doyle (Secretary) at 085 8089125
For more information on the IFA, e-mail info@ifa.ie or see www.ifa.ie
---
St. Mullins Macra na Feirme
Macra na Feirme is an organisation that is aimed at rural youth development and is for people aged between 17 and 35 who have an interest in Drama, Sports, Public Speaking, Agriculture, Travel, or just want to meet new people and have some fun.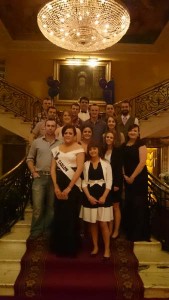 In St Mullins Macra, we are all about the fun. We try and attend most national events and festivals that take place all around Ireland. We try to help out within the community as much as possible and we also host a lot of events and fundraisers for ourselves and for charity.
Within Macra, there is a lot to do and there is something to suit everyone in all walks of life. There are competitions such as welding, volleyball, debating, soccer, basketball and much more. And then for you budding farmers, there are farm walks, farm safety talks, community involvement, young farmers discussion groups, and on a larger scale, national festivals all over Ireland.
If you're interested in joining Macra or just want to come to a meeting or event to see what we're about, then please do – our door is always open to potential new members.
Contact: Davy (Club Chairman) at 087 7696141 or Lorcan (Club President) at 087 2128062
Also see our Facebook Page
---
St. Mullins ICA
St. Mullins ICA (Irish Countrywomen's Association) was formed in March 1980, with 25 ladies attending. There was great excitement at the prospect of a new social outlet for ladies from the area. They began to meet once a month from September to June in Newtown Hall, where they were involved with the upgrade of the hall. The guild soon became a pace to meet new friends of similar age and interest.
Over the years the members have taken part in classes such as Aromatherapy, Self-Awareness, Yoga, Oil and Watercolour painting, Jewellery and Handbag making, Millinery, Upholstery, French Polishing, Borris & Carrickmacross Lace, Mountmellic Embroidery, Set Dancing and Drama.
An annual outing is organised which is open to non-members travelling to visit historic sites, shopping, shows, dining and dancing. Members can also upskill by going to An Grianán in Co. Louth, the headquarters of the ICA, to take part in various courses.
St. Mullins Guild has also fundraised for deserving causes e.g. Breast Cancer Research, Carlow-Kilkenny Homecare Team, MS Society and New Ross Community Workshop.
The Guild enters many competitions and have been very successful over the years. St. Mullins ICA Guild offers its members opportunities to develop interests and skills and to make life-long friends.
Contact: St. Mullins ICA President, Kathleen Joyce
Telephone: 087 6432979
E-mail: kathjoyce@eircom.net
---
The After 8's Ladies Club
The club was founded in 2001 by a group of local women who decided to come together and form a ladies club for fun and friendship. There is a nominal annual membership fee. The club meets in Byrnes Lounge in Glynn on the first Wednesday of every month where fun activities for the coming month are decided. The Club caters for all age groups and new members are always welcome.
Activities to date have included monthly outings, walks, picnics, theatre, cinema, concerts, bowling, dinner, shopping trips and weekends away. Some members have taken park in the Dublin City Ladies Mini-Marathon and donated funds raised to MS and Cancer research.
Contact: Helen Doyle at doylehel@gmail.com
---
St. Mullins Active Retirement Group
This friendship group was formed in November 2007, is affiliated to Active Retirement Ireland, and has members from all over the parish. Meetings are held in Drummond Hall every second Thursday.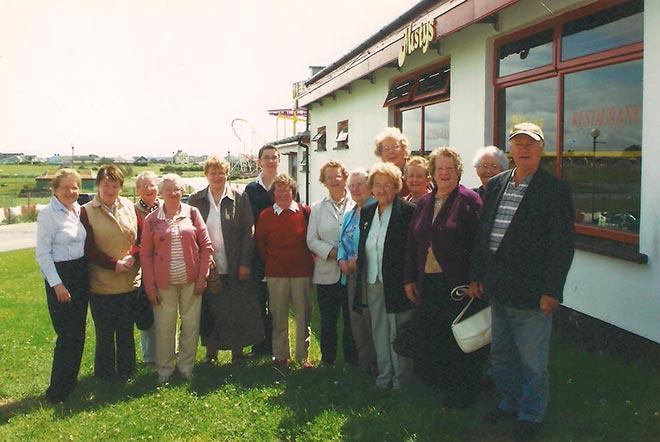 The philosophy of Active Retirement is that getting older is not a barrier to continuing to enjoying life, maintaining dignity and independence, making new friendships, acquiring new skills, sharing experiences and contributing to the community.
Always willing to try something new they have taken part in art classes, a Health and Safety Course, gone on outings.
Contact: Mary O'Callaghan at 051 424662
---
Drummin Bog Project
Restoration work has started at Drummin Bog, the only raised bog in the South East.
Raised bogs are discreet, raised, dome-shaped masses of peat occupying former lakes or shallow depressions in the landscape. Their principal supply of water and nutrients is from rainfall and the substrate is acid peat soil, which can be up to 12 metres deep. Raised bogs are characterised by low-growing, open vegetation dominated by mosses, sedges and heathers, all of which are adapted to waterlogged, acidic and exposed conditions.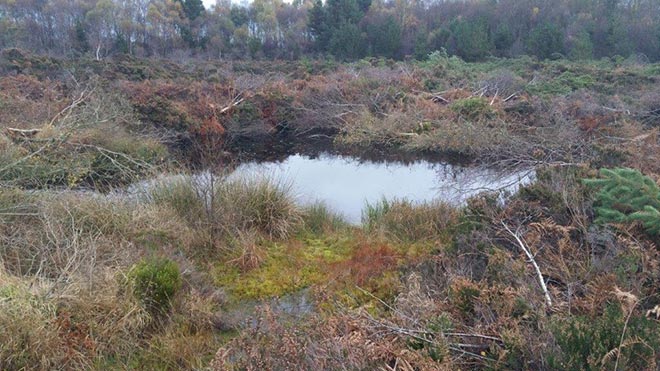 The majority of the Red Bog was acquired by the Bernstorf family, Berkeley House, New Ross, whose objective was its preservation and protection. To this end, Drummin Bog Committee was formed and received grant assistance from the Heritage Council's Biodiversity Grant Scheme in 2015.
The grant was used to improve access, cut and remove coniferous and birch trees and dam internal drains to allow the Bog to begin to re-establish its biodiversity. Plans for the near future include the building of a pathway to provide safe access to the Bog as a local attraction and amenity for all to enjoy.
Contact: Alan Price (Project Secretary) at 087 8569839 or drumminbog@gmail.com
---
Borris – St. Mullins Community Employment Project
Under this scheme voluntary groups in the parishes of Borris and St. Mullins have come together to form the project and are committed to:
Improving the social and environmental fabric of the parishes by offering part-time job opportunities to the long-term unemployed and people with disabilities.
Enhancing the environment by identifying and carrying out amenity improvement projects for the public benefit.
Help participants return to employment by providing training and upgrading skills.
The project contributes to rural development mainly by the provision of labour, by building on the high standards of presentation of public amenities, community clubs and halls put in place over several successful projects since the 1990s.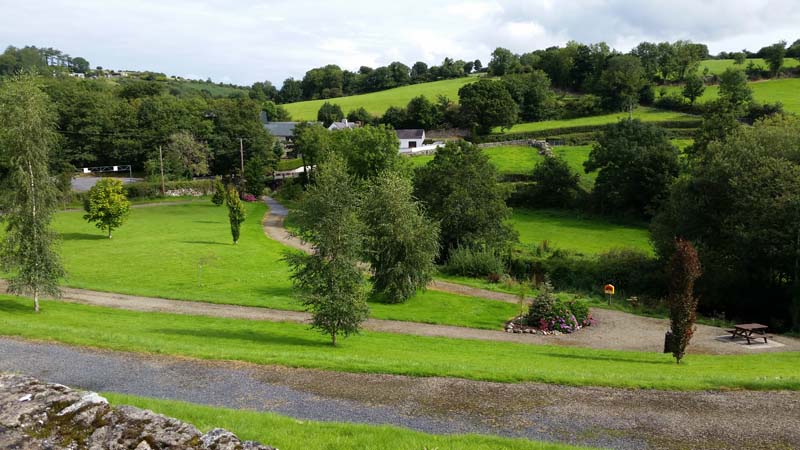 The work carried out by the project over the years has transformed the appearance of Borris and St. Mullins parishes, resulting in a greater sense of 'pride of place' among participants and the local community. In recent Tidy Towns Reports, substantial improvements were recorded to the built environment, town and village appearance, roadside and amenity maintenance, community clubs, halls, churches and school grounds. Without the project the continued voluntary upkeep and maintenance of these amenities would be seriously in doubt.
The project has led to the formation of Residents Associations, Tidy Towns and Floral Pride Groups, thereby raising the level of civic consciousness in general. Participants have been helped to recognise and build on their skills, gain qualifications, achieve a higher profile with employers enabling them to re-enter the workforce. Vacancies are advertised from time to time.
Contact: James Orbinski at fbbr@eircom.net